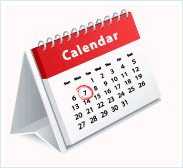 Welcome to your Consumers and Deliverable Fuel Payment Assistance Appointment Scheduler.
Saginaw County Community Action Committee, Inc. is currently accepting appointments for payment assistance using this online scheduler.
Please note - by requesting Consumer Energy Payment Assistance or Deliverable Fuel Payment Assistance, you may be referred to, or required to, participate in additional services such as budgeting assistance, energy audits, or other programs that will help your household pay energy bills and understand energy consumption.
Within minutes of making your appointment, you should receive a confirmation email with a calendar appointment attached to the email. In addition, you will also receive a phone reminder the day before your appointment.
Appointments can be changed or canceled at any time on this website. You can also make or cancel an appointment at any time (24/7) using our automated phone system by dialing (989) 282-2000 and following the instructions.
Income Guidelines - Consumers Energy and Deliverable Fuel Payment Assistance

Family Size

Annual Income

Monthly Income

1

$17,820.00

$1,570.50

2

$24,030.00

$2,030.00

3

$30,240.00

$2,552.50

4

$36,450.00

$3,075.00

5

$42,660.00

$3,597.50

6

$48,870.00

$4,120.00

7

$55,095.00

$4,642.55

8

$61,335.00

$5,165.00

Add for each additional household member

$6,240.00

$522.50